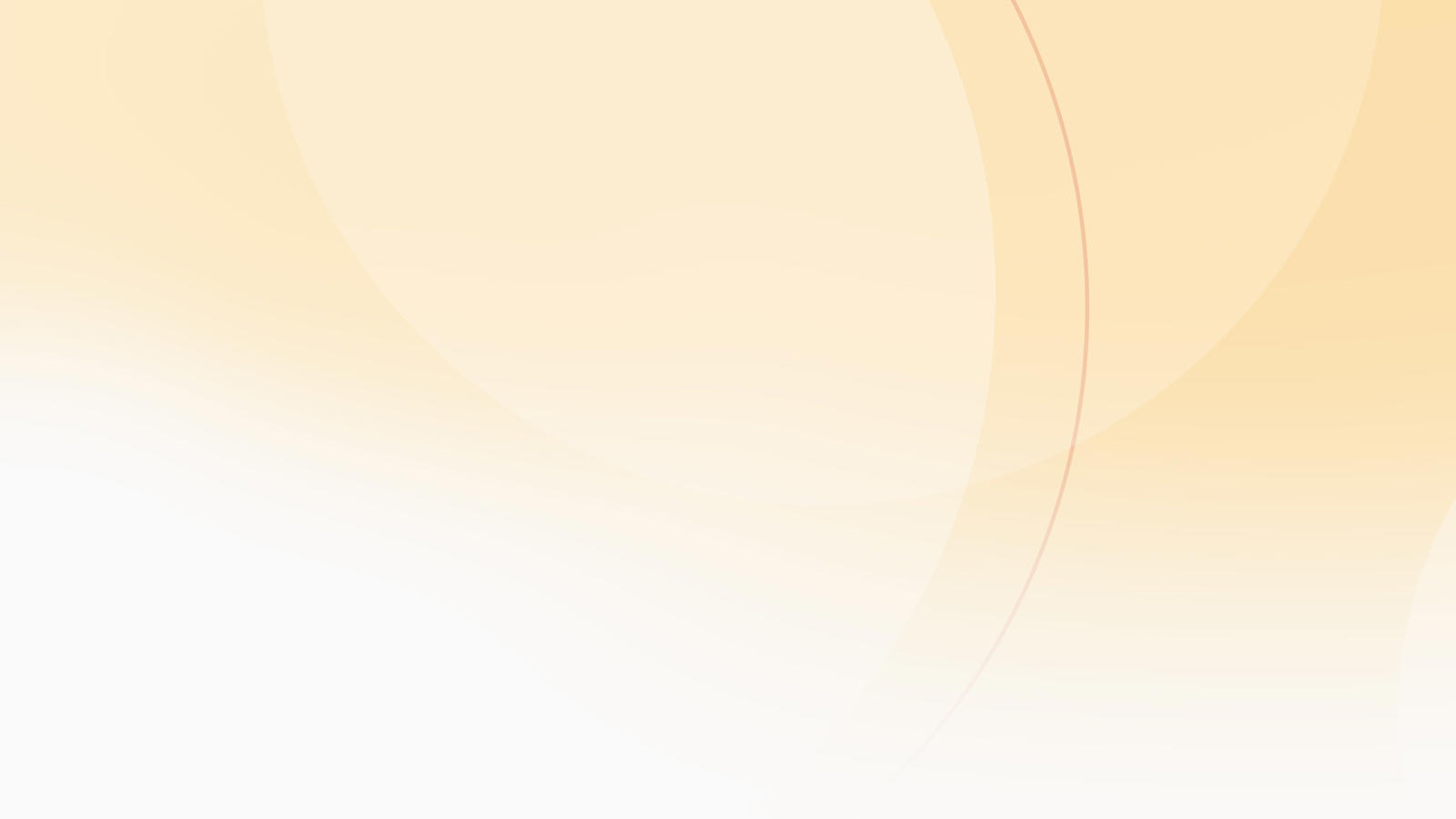 It's a Lovely Day in the Intern Neighborhood

An internship is often an important first step in what will most likely become long and a winding career path.
Finding, choosing, and applying for internships can seem overwhelming. However, the internship experience can be an important first-step in learning more about the discipline that you may choose to pursue after graduation. Consider it a 'test-drive', where you can assess an organization's culture, work responsibilities, and day-to-day peer interactions. 
"We care about our interns. I know many companies say that, but we want this to be a learning experience first and foremost; if you don't like managed care or you decide you want to take your career elsewhere, that's okay," shares Allison Dietz, senior manager in university relations at Centene.
"It's still a successful internship because you have learned something," she continues. "And, if you do like it, even better – we can continue to work with you while you are in school as a part-time intern, and, full-time once you graduate, of course!"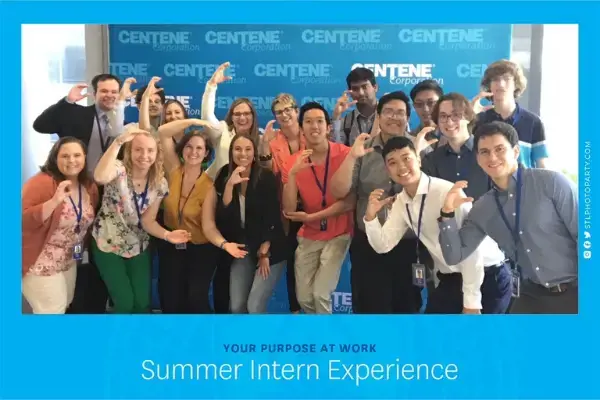 Kicking the Tires – With Guidance and Resources
Centene interns immerse themselves in their disciplines – finance, IT, or marketing as examples – and take on impactful signature projects where they collaborate with other interns and employees at Centene.
This year, Mackenzie G.'s project is to create the 2022 Internship Experience Video, which showcases the full internship experience and serves as a marketing communications tool to help attract future interns to the company.  
"So far, I have loved every minute of working with my team, and my manager encourages me to do my best," Mackenzie shares. "She has given me more responsibilities that I normally would have had working anywhere else. I can tell that she values my work and only wants me to succeed."
Natalie R.'s signature project is to create a more efficient and intuitive framework for sharing information within the HR team.
"Everyone I've met has been welcoming and always willing to lend a helping hand," Natalie says. "My manager has done a great job of guiding me through my project while also providing me with resources for networking and personal growth. The empowering and supportive community that Centene offers has been one of my favorite parts of my internship."
For Natasha P., the flexibility of internships at Centene is a huge plus. "While the internship is really immersive, it's great to also have the flexibility to work from home if I need to since I can get everything done from here," she explains.
Akshata M. was able to work with her peers in person in North Carolina as well as virtually nationwide. Her project for the summer is using data to make the case for continued learning opportunities through the DEI office across the enterprise.
For interns that joined early in their college careers, they have the opportunity to come back to Centene. IT intern Steven B. has been a Centene intern twice before and will graduate next year. His project includes developing queue wait times to enhance the customer experience for Centene's members.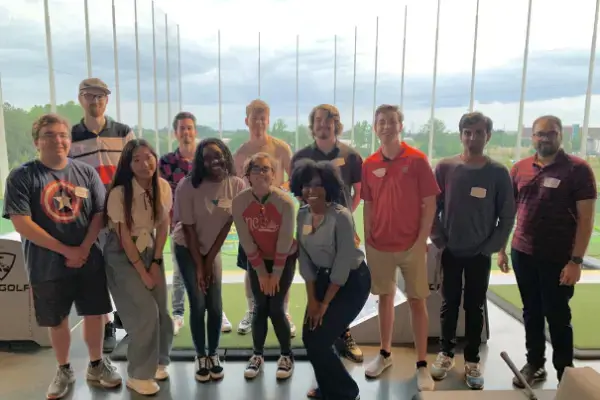 "I have also been able to go into the St. Louis office and work alongside other interns," he explains. "This has made a community that I will never forget. Everyone is super outgoing and helpful."
Like many Centene employees, interns at Centene have the benefit from working wherever they work best. That might mean working at home or a hybrid schedule.
Ethan R. is a compliance intern and works fully remote from his home in Ohio. Centene's commitment to empowering interns is something that stuck out to him as something unique and impactful.
"My manager is an incredibly experienced compliance professional and has been a mentor that went above and beyond his role as a People Leader," he says.
And there's a specific kernel of wisdom from Ethan's Centene manager and mentor that he'll always remember as he ventures down his own career path: "Integrity is something to be kept close, and when you give it away, it's a difficult thing to get back."
"When I explain to other people about my internship, I tell them Centene is a large company with tangible family values that you feel from a small business," Ethan R. explains. "I would absolutely recommend to my colleagues and fellow students a career or partnership within Centene."
Through these professional development opportunities – as well as some fun along the way – interns at Centene are prepared to make an impact in their community in whichever career path they choose. Check out some of the jobs available now at Centene.