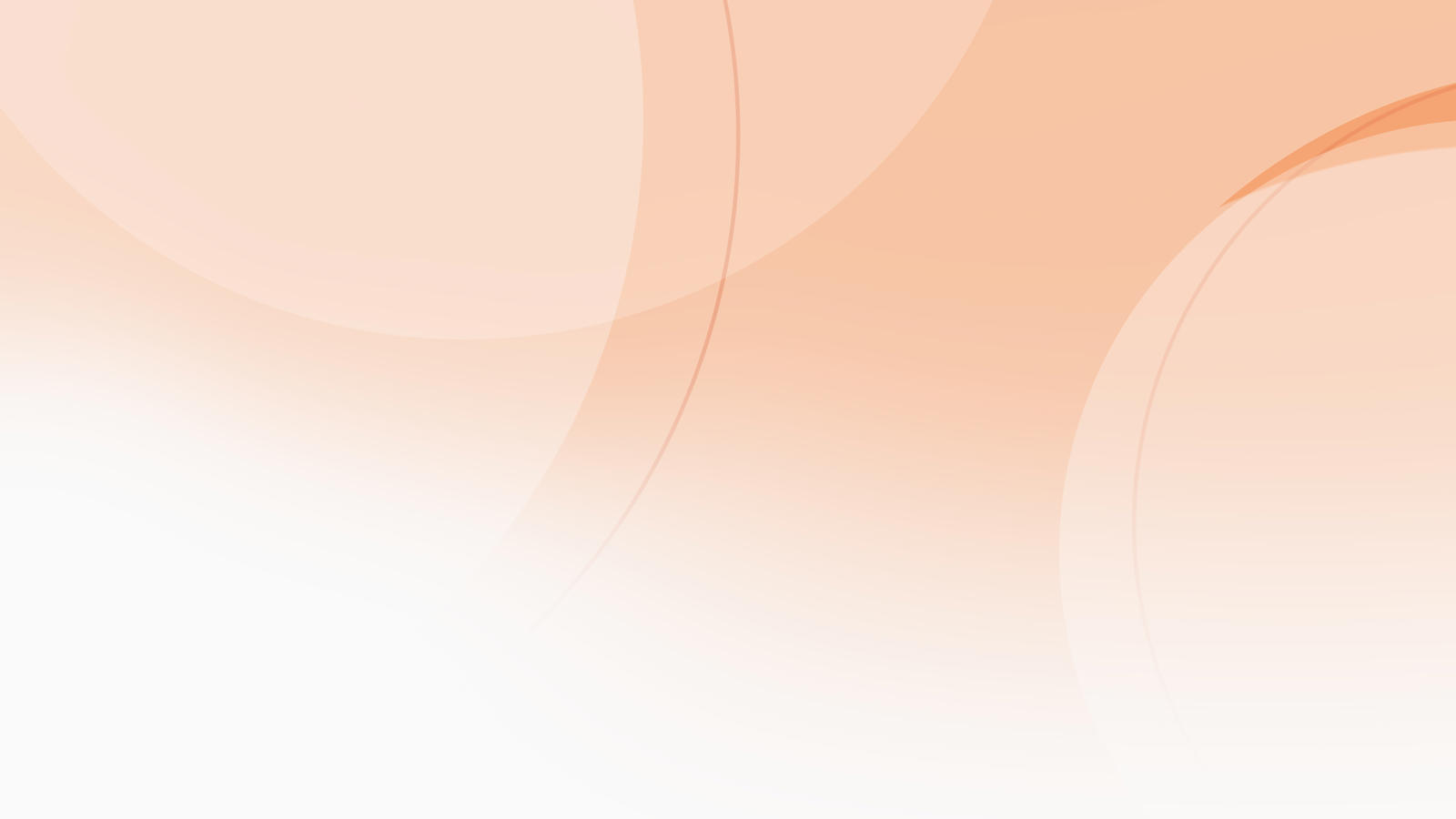 cPRIDE Series Part 1: Building Community and Making an Impact

This is part one of a series highlighting Centene's cPRIDE Employee Inclusion Group and life at Centene. Read part two here.
Community and impact are at the core of Centene's Employee Inclusion Group program. And what better way to invoke the values of the program and celebrate Pride Month than to hear from two cPRIDE* members about their experiences at Centene, as well as their advice for bringing an authentic self to the interview process.
Mark P., cPRIDE committee co-chair, has worked at Centene for 3 years and currently works as a digital curriculum developer. Brittani S, communications leader at Superior HealthPlan, has worked at Centene for 6 years and started the first local cPRIDE chapter in Texas.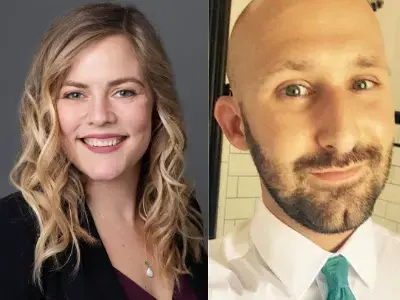 What has your experience been like in cPRIDE?
Mark: cPRIDE has been a deeply rewarding professional and personal experience. cPRIDE has not only connected me with individuals across the enterprise whom I might otherwise never have met, but it has also helped me cultivate new skill sets in my professional journey with Centene.
Brittani: Being a part of cPRIDE has been such a wonderful experience. It has shown me that not only does Centene accept me for who I am, but they also celebrate and value me being a part of the LGBTQIA+ community. cPRIDE has given me the opportunity to work with so many people who are LGBTQIA+ (and our allies), and together, we have made substantial changes in our organization to increase diversity and inclusion. Through these connections, I have also been able to collaborate on initiatives outside of cPRIDE and across our organization, which has helped me excel in my career.
In what way do you believe cPRIDE has given you a voice?
Mark: cPRIDE has empowered me to become involved with projects and initiatives outside my immediate business unit, which not only gives me a deeper and more nuanced understanding of the enterprise, also has given me the opportunity to show my value and utilize my skill sets across a far wider range of audiences than I otherwise might.
Brittani: I started the first local cPRIDE Chapter in Texas in 2019. At the time, I was not confident in my abilities to lead or share my ideas with others. I specifically remember telling co-workers that I was scared to talk to anyone who was a manager and above, and presenting in meetings gave me substantial anxiety. Through building out the local Texas chapter, I started presenting more and getting more face time with leaders. I am now confident that the ideas I have are valuable and that I have the skills to communicate them and create strategies to successfully implement. cPRIDE has shown me that I can lead and be the driving force to create substantial change at our company. It even gave me the confidence to talk to our CEO, Sarah London, without breaking a sweat!
Do you feel like you are encouraged to bring your whole self to Centene? How?
Mark: I am fortunate to have a supportive and inclusive team around me in my main role as a curriculum developer for Centene Pharmacy Services. Beyond that, the existence of cPRIDE itself, and the many opportunities it offers to LGBTQIA+ employees and allies, has emboldened me to explore the diversity/equity space and show up as my authentic self every day.
Brittani: Absolutely. Bringing my whole self to work was instrumental in the success I have had at Centene. If I would have hidden that I am queer, I wouldn't have agreed to lead Texas cPRIDE and would have missed so many of the fantastic opportunities I've been offered. Centene doesn't just say they are an inclusive organization; they listen to the members of our employee inclusion groups and then implement change to ensure our organization is inclusive.
What positive change do you hope to see in our organization, or what positive changes have you seen?
Mark: I would say one of the big positive changes I have seen is a growing awareness and respect for transgender health equity and gender-inclusive language. From DEI's guide for transitioning in the workplace to several initiatives that are addressing gender-inclusive language issues with our interfaces and tools, we feel empowered from the top down to advocate for and execute actionable change.
Brittani: I have seen several positive changes throughout our organization for the LGBTQIA+ community, some as small as one employee sharing how they support their child who is LGBTQIA+ and learning how important it is to be an ally to some as big as implementing training for member-facing staff to use and track member's chosen name and pronouns through technology platforms. This has already proven to improve the life of a member whose pronoun was listed incorrectly in our system. Staff utilizing the incorrect pronoun when talking to the member was causing abrasion, and the member stopped answering Superior's calls. This prevented staff from helping the member ensure adherence to medications, provide guidance on their health conditions and assisting them with accessing benefits and resources. Once a note was added to the system to address the member as with their correct name and pronouns, the member began answering Superior's calls and staff were able to ensure the member received the care they needed.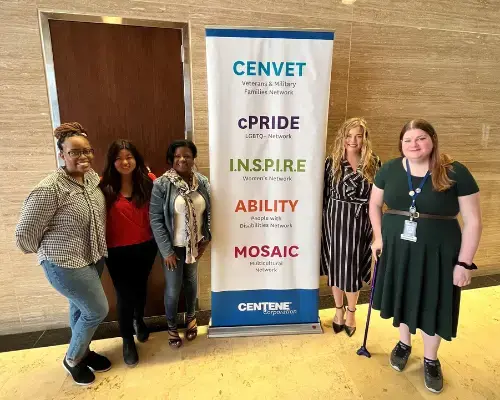 Where do you hope to see Centene/what direction would you like to see cPRIDE go next?
Mark: We are seeing a growing number of members who desire to take action in their communities; they are expressing a clear need, and my big-picture goal for the future is to figure out the best way that cPRIDE and the DEI office can help address this need and empower our members' desire to effect change in their communities.
Brittani: I would like to see more of a focus on improving the lives of members who identify as LGBTQIA+, too. Some things that we are currently hoping to improve are ensuring that providers and staff are certified in treating patients who identify as LGBTQIA+. As mentioned above, we are starting to work on this, but there is still a lot of work left to do. 
Is there something you're proud of accomplishing or participating in as part of cPRIDE or your local community?
Mark: During my time with cPRIDE, we have consciously pushed to do more programming in collaboration with the other EIGs, in service of intersectional allyship. Our collaborations with MOSAIC and I.N.S.P.I.R.E., and the overwhelming response we received from the membership, show that this kind of intersectional collaboration is vitally important to our members.  
Brittani: There is A LOT I am proud of when it comes to the work I have done with cPRIDE. A few of my favorite initiatives from the last year are:
The employee guide for Treating LGBTQIA+ Members with Respect Guide
A campaign to share stories of love and support, and we compiled all the stories into a video and shared it with our organization
A training hosted by the University of Texas on being an ally
A discussion on gender norms
A provider article on billing requirements for transgender services, with tips on how to treat patients who are LGBTQIA+ with respect
-------------------------
*Centene's LGBTQIA+ Employee Inclusion Group.
Join an organization that emboldens our workforce to bring their best self to work. Search careers here, and learn more about what Centene can offer its workforce.