Make an extraordinary impact right away.
Whether you're looking for an internship or wrapping up your Ph.D., Centene has opportunities for you to build your skills and your career. We're a FORTUNE Number 66 managed-care organization that continues to grow and enter new markets. This is creating opportunities for motivated, focused students who are looking to touch lives and build a career and a legacy.
Centene Internship Experience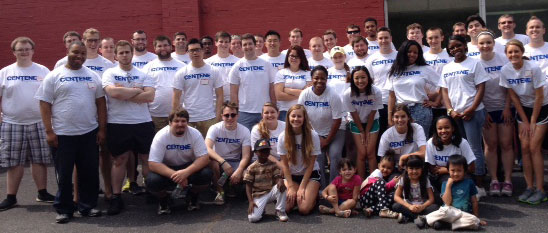 Centene Internship Experience
As a summer intern with Centene, you'll learn real-world skills while working alongside people as passionate as you are about helping others. You must be an undergraduate student with one year of general work experience and Microsoft Office proficiency. You'll also need energy, enthusiasm and a willingness to learn. We offer internships in these areas and more:
Information Technology
Marketing
Communications
Internal Audit

Finance
Accounting
Human Resources
Actuary
MBA Internships
This is a great opportunity if you're working toward a Master of Business Administration (MBA), Master of Public Health (MPH), or Master of Health Administration (MHA) degree. While working with various areas throughout the company, you'll develop skills in all areas of business. You'll need at least 1 year of general work experience, 3–5 years preferred, and a working knowledge of measuring program outcomes, including statistical analysis. We offer MBA internships in these areas and more:
Business Development
Business Implementation
Communications
Compliance
Contracting
Corporate Development (M&A)

Health Plan Operations
Innovation & New Product Development
Internal Audit
Marketing
Medical Affairs & Management
Provider Operation
"I was always interested in healthcare, but I wasn't sure how to best to enter the industry. I always try to position myself with the rising tide, and Centene is positioned to grow for some time. What I valued most about my internship was I was able to work with our Senior Vice President of Health Policy and she understood the vision I had for my career. I had the opportunity to work collaborativel y on important projects that spanned multiple departments and was exposed."

– Adam Loomans – Director of Health Policy and Regulatory Affairs, and a former MBA intern from May 2012-May 2013.
Full Time Opportunities
If you're ready to start a career built around care, ambition and innovation, we have entry-level positions in a variety of areas. All of these roles require less than two years of experience and offer exceptional benefits.