Looking to grow your career?
Interested in growing your career with Centene? Learn what to expect through a typical hiring experience below.
See our FAQs for quick answers to the most common candidate questions.
Once you've found a position of interest, complete the online application.
Complete any applicable assessments to better gauge your fit and interest in the position.
If your application is selected for further consideration, we'll schedule an interview. A typical interview experience may include one or a combination of phone, video and in-person interviews. Be prepared to answer behavioral-based interview questions complete with specific examples of your experiences.
If you are selected, we'll call you to discuss the offer.
Once you've accepted, we'll start and complete the background check process.
Lucky us. Congratulations and thank you for choosing Centene. We'll send you what you need for an extraordinary first day.
Equal Opportunity Employer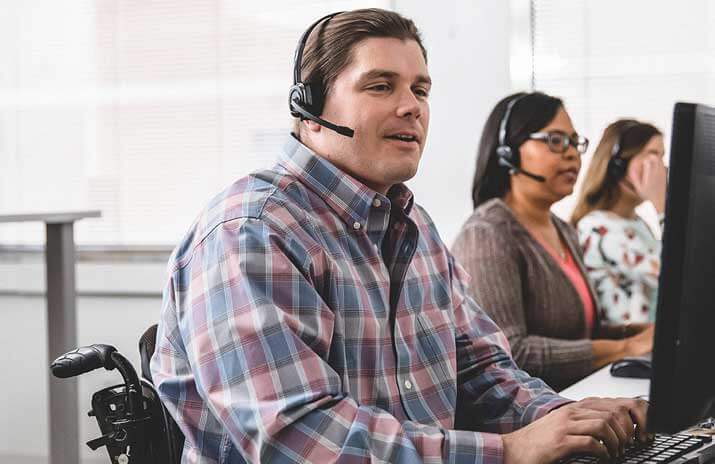 Centene is an equal opportunity employer that is committed to diversity, and values the ways in which we are different.
All qualified applicants will receive consideration for employment without regard to race, color, religion, sex, sexual orientation, gender identity, national origin, disability, veteran status, or other characteristic protected by applicable law. See Centene's commitment to diversity across our organization.
EEO is the Law Poster
EEO is the Law Poster Supplement
Need an accommodation or other help with the recruiting process? Please email us your name, the job number, and other details to us at Recruiting@Centene.com.
See our FAQs for quick answers to the most common candidate questions.
Protect Yourself from Recruitment Fraud
At Centene, the security of our employees and candidates is a priority. We will never request money or sensitive information such as your bank account information, social security number, or other non-publicly available information during the application process. Centene does not charge a fee to process employment applications or require any other type of payment during the recruitment process. If someone asks you for sensitive information, we recommend that you assume that individual is not affiliated with Centene, flag the communications as spam, and report to us at Recruiting@centene.com.
During the application process we will ask for your name and address. If selected for a position, we will ask for additional information.
All information should be submitted securely on jobs.centene.com, not via email.
Match Your Skills
Let us search jobs for you based on the skills and experience listed in your LinkedIn Profile.
Start Matching